Get 100 Expert Business & Online Marketing Prompts Now For Free! (Usually $7)
Want to take your ChatGPT game to the next level?
Yes, ChatGPT is great. But do you know what is revolutionary?
If you can combine the power of ChatGPT with third-party apps & data sources. That's what ChatGPT plugins are capable of.
But see here is the thing.
The biggest problem with ChatGPT plugins is that it is difficult to figure out how to get valuable outputs from the plugins you want to use as there is no manual or instructions for these plugins.
If you don't use the right plugin prompts, ChatGPT will just simply not understand that you want to use a specific plugin and it will give you a generic answer with GPT-4.
It's so annoying when you find a cool plugin but you can't make the plugin work…
So our team jumped in and played with all 1,000+ ChatGPT plugins for weeks and crafted 10 plugin-specific prompts for each active ChatGPT plugin.
So if you don't want to spend many hours or days figuring out what prompts you need to add to use a plugin, we have a solution for you.
We collected all these Plugin prompts into one massive database where you can easily and quickly find the prompts for any active ChatGPT plugin!
Most of the prompts show 10 different use cases and also have customizable variables so all you have to do is customize the prompts for your own use case.
This is almost 10,000 ChatGPT plugin prompts (10 customizable prompts for all active and functioning ChatGPT plugins).
Preview of the ChatGPT Plugin Database With 9,900 Prompts
Customers Are Super Happy With The Database
The database has received over 190 5-star reviews and has a 4.9 average rating on Gumroad.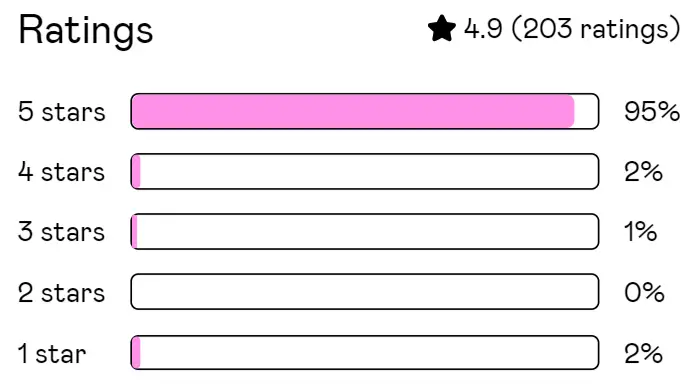 Included categories & plugins:
22 AI ChatGPT Plugin
58 Business ChatGPT Plugin
23 Data ChatGPT Plugin
50 Education and Learning ChatGPT Plugin
62 Games & Entertainment ChatGPT Plugin
28 Health and Wellness ChatGPT Plugin
46 Jobs & Career ChatGPT Plugin
13 Music ChatGPT Plugin
27 News & Media ChatGPT Plugin
43 Others ChatGPT Plugin
145 Productivity and Utilities ChatGPT Plugin
19 Real Estate and Housing ChatGPT Plugin
26 Science ChatGPT Plugin
52 SEO & Marketing ChatGPT Plugin
65 Shopping and Price Comparison ChatGPT Plugin
8 Sports ChatGPT Plugin
111 Tech & Programming ChatGPT Plugin
68 Travel, Dining & Tourism ChatGPT Plugin
36 Video & Images ChatGPT Plugin
11 Weather ChatGPT Plugin
10 Law ChatGPT Plugin
12 Religion ChatGPT Plugin
63 Finance & Crypto ChatGPT Plugin
10 Automotives ChatGPT Plugin
ChatGPT Essential Prompts (100 Expert Customizable ChatGPT Prompts)
Free
(Usually $7)
Great For Marketing & Business
Customizable with variables
Google spreadsheet format
Lite + Social Media Prompts Library (400+ Social Media AI Prompts)
$9 $47
(Usually $47)
You get the 100 Essential ChatGPT Prompts, plus:
Complete social media AI prompt library (400+ premium prompts):
38 Facebook Page AI prompts
47 Facebook Ads AI prompts
38 Facebook group AI prompts
Lifetime Access & Updates
Pro + ChatGPT Plugin Database With 1,000 Plugins & 9,900+ Plugin Prompts
$37 $97
(Total value $97)
You get the social media AI prompt library, plus:
More Than 9,900 ChatGPT Plugin Prompts
10 prompts for all active ChatGPT plugin
Prompts have customizable variables
Lifetime Access & Updates
4.9 average rating on Gumroad
Frequently Asked Questions
You will have lifetime access to whichever product version you choose and you will also always receive the updated versions of the databases with their respective prompts.
The last update of the database was on 11 September, 2023 when we added new prompts to the plugins that have been recently added to the ChatGPT plugin store.
Absolutely, we use Gumroad for all transactions. Your payment is secured by SSL with 128-bit encryption and processed with PCI Compliant service providers. When you click on the buy button, you will be redirected to the Gumroad website where you can pay with credit & debit cards.
Gumroad is an e-commerce platform that allows creators to sell products directly to their audience. The platform was founded by Sahil Lavingia in 2011 and is based in San Francisco, California.
If you want to just get the free prompts database, you have to also do that via Gumroad, but you don't have to add any credit card details just your email address.
You will get the Plugin Prompt Database in a Google Spreadsheet that is easily searchable and you can add notes to it.