In this ChatGPT Plugin tutorial, we are going to show you how to install ChatGPT plugins from your ChatGPT account.
We are also going to show you what you can do if you can't install a ChatGPT plugin and how to uninstall ChatGPT plugins you don't want to use anymore.
If you prefer to watch a video tutorial on how to install ChatGPT plugins, check out this one:
How to install ChatGPT plugins?
Here is how to install the XY ChatGPT plugin:
Open chat.openai.com
Sign in into your ChatGPT account
Make sure that you have enabled ChatGPT plugins in your account.
Select GPT-4 modell from the model selector.
Click on the ChatGPT plugin icon
Select Plugin store.
Search for the ChatGPT plugin you want to install
Click on 'Install' to add the ChatGPT plugin
Can't install a ChatGPT Plugin
If you can't install a specific ChatGPT Plugin, here is how to troubleshoot and find out why you can't install and use this specific plugin.
Make sure you have upgraded to a GPT Plus subscription as ChatGPT plugins are currently only available for Plus subscribers
Next, you also have to make sure that the ChatGPT plugins are enabled in your ChatGPT account.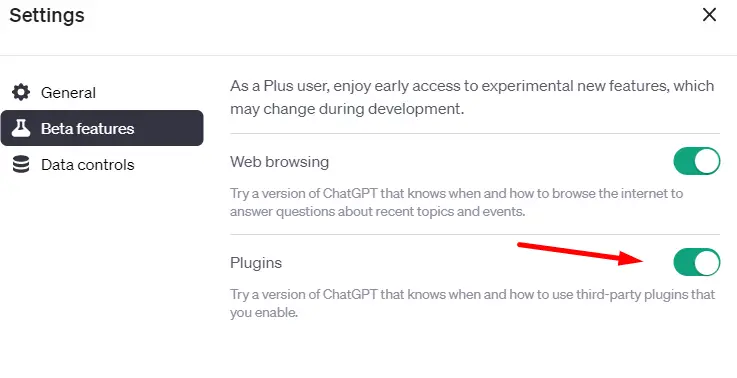 3. It is possible that the plugin you want to install from the plugin store anymore temporarily because of some technical issues with the integration.
Learn more about ChatGPT plugins
Are you completely new to ChatGPT plugins?
Learning more about ChatGPT plugins can also help you use the XY ChatGPT plugin more effectively.
 Check out the resources here:
Do you want to learn more about a specific ChatGPT plugin. Check out all the currently available ChatGPT plugin tutorials here.