SocialPilot and Hootsuite are both excellent choices. It is normal to feel clueless when it comes to choosing one. But, in this article, we will surely help you out. Know how? You might want to read the entire article.
Read on to know more!
SocialPilot Overview
With over 85,000 specialists reliant on SocialPilot, it is not anything less. It is due to its efficiency-boosting and time-saving features. SocialPilot understands the importance of networking, so it is designed in such a way that it can support all our most significant networks.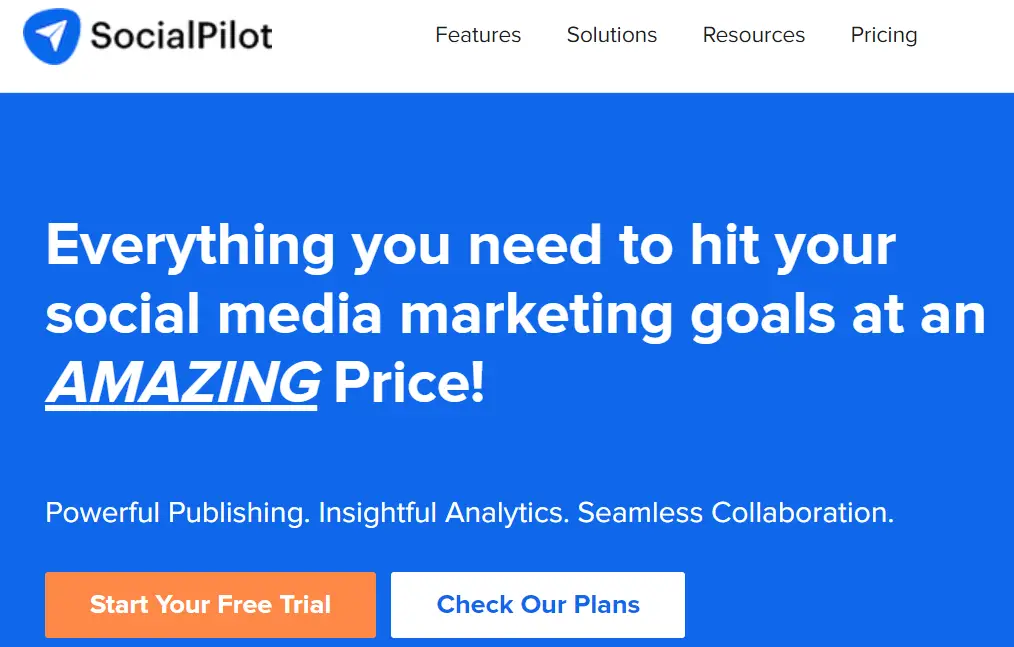 Furthermore, it is entirely cloud-based and has no such extension, downloads that potentially lag your system down.
This application is the best for the newbies who are into business or own a small-scale business. Its easy-to-use interface is designed for this purpose. Also, some of its features are inclined towards marketing specialists.
SocialPilot Pros
Acts as a single interface for networks such as Twitter, LinkedIn, Facebook, Tumblr, Google My Business (GMB), VK, Pinterest, and Instagram
Cloud-based
Easy for promoting your website or blog
It comes with analytics that helps you track the insights of your strategy.
Affordable
SocialPilot Cons
It does support a majority of the significant networks but does not support YouTube.
Lacks analytics for Instagram
Lacks an entirely free plan
Hootsuite Overview
When it comes to social media management, Hootsuite has been a long-standing champion. You know what they say, that going to the top can be challenging, but holding that position is even tougher. With time, Hootsuite has evolved and adjusted with the fluctuating nature of social media.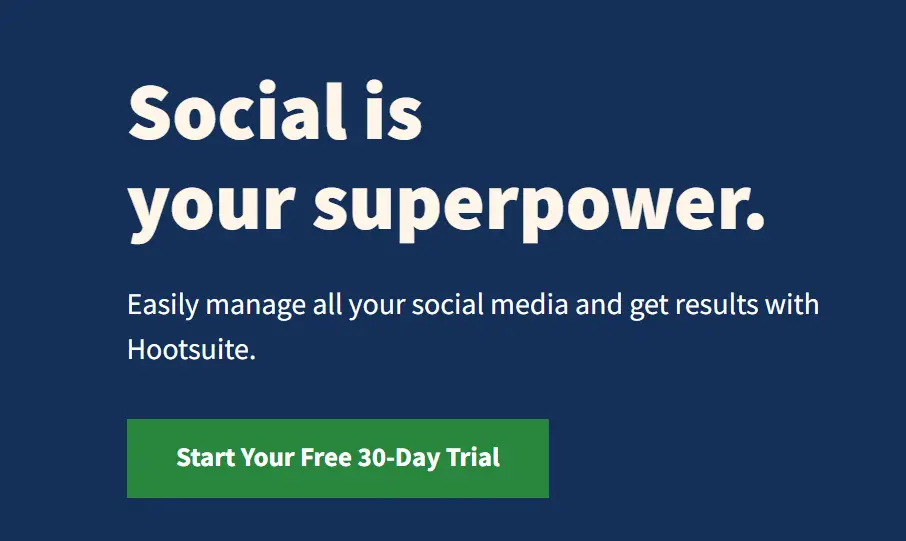 And its distinct approach and vast social media integrations are what make it appealing to millions of users.
Hootsuite is your go-to tool for a freelancer or a corporate client. This application has many partner integrations and a marketplace that allows you to do anything you wish.
Hootsuite Pros
It uses an excellent monitoring service that shows all your mentions, replies, etc., all in one place.
It has three licensing options – free, pro, and enterprise.
Allows you to set schedules for updates
Can manage networks like Instagram, Twitter, Facebook, LinkedIn, google plus, WordPress, Foursquare
Allows you to work as a team and delegate tasks.
Hootsuite Cons
Limited free version
Analytics are not offered on free versions.
Very expensive
SocialPilot Vs. Hootsuite: Face-Off
Ease of Use
Social media management is the type of job where the managers spend hours working the software interfaces, making ease of use an essential requirement.
When you talk of SocialPilot, it has a very straightforward and smooth interface. You may feel a bit overwhelmed initially, but it will settle in. the pop-up windows will guide you with the setup. Do not rush with the process, and slow learning will give you the experience you need.
The interface of the Hootsuite also has an onboarding process that provides you with a complete and mixed help center.
The interface's look may not look attractive but works just as well as SocialPilot.
Support
Social media management is not an easy job. It was exacting and very time-sensitive. Hence, the requirement of Support is essential.
When it comes to Support, it is essential to know that Support is not an asset for SocialPilot. It has no phone support, so the best option you have left is email. The social media channels respond to requests for Support but are primarily directed to external communication.
On the other hand, Hootsuite has taken a different approach to this. Yes, it features a feedback button on every page that creates a support ticket. There is also a scope of requesting Support through emails, but support through social media has much more dedicated teams in most cases.
Reaching out through social media platforms is the best way to get Support.
Analytics
Spending time and money is equally important, where analytics help you. Preparing your strategies based on the analytics can help you maximize your gains.
The analytics of SocialPilot thoroughly researches every social platform. So, all you will do is refine the metrics like account or timeframe. The analytics will provide sufficient data, like the number of people engaged with your post.
This feature works by preparing statistics to present to the boards, partners, or affiliates. However, it can only generate reports on Twitter, Pinterest, LinkedIn, and Facebook.
To ensure your metrics are working correctly, Hootsuite helps in aggregating the relevant content and then helps you make sure the reader or viewer of your content feels engaged and happy.
Hootsuite has a dashboard that contains streams. Each stream here shows you the data or analytics of every post. The streams also allow you to engage with posts directly, and as a result, you interact with your audience faster than ever. And you can do this from a single interface; you do not need to hop over accounts to justify your presence in social media.
Pricing
Why would you invest in a tool that does not make you feel productive and empower you? A free plan may work fine just a couple of times, but you need to upgrade to have the whole experience.
SocialPilot has four different pricing tiers, with specific high usage quotas. Depending on the effectiveness of the application, the cost seems reasonable. Furthermore, before you sign up for memberships, you will be given a 14-day free trial.
Pricing Tiers of SocialPilot 
Professional:this is an entry-level plan that allows three users for managing 25 individual social media accounts for a value of $30 per month
Small teamallows five users, managing 50 social media accounts allowed for $50 each month.
Agency:allows ten users for managing 100 social media accounts for a value of $100 per month
Custom plans:Higher quotas and white label accounts
The popularity of Hootsuite grew due to its free services and is an admired tool. Well, if you would like to dig a bit down on its plans, then it has four varying pricing slabs. The free plan offers you to handle three social media accounts and their posts.
Professional:allows one user to manage 10 social media accounts for a sum of $29 every month
Team:allows three users to manage 20 social media accounts for $129 every month
Business:allows 5 users to manage 35 social accounts for $599 a month
Enterprise:custom plans
Integration
When it comes to integration, SocialPilot integration partners are limited. This comes with some fully integrated applications such as Canva and Zapier. These tools come in handy when scheduling is a great opportunity that experts will not miss.
Compared to SocialPilot, Hootsuite has greater possibilities for integration. On the one hand, it has successfully created an ecosystem of partners. In contrast, on the other, it has a massive list of integration companies in reviews, social listening, content creation, security, and automated marketing. It is also able to integrate with Adobe.
Stand Out Features
Integration
From the above points, it is evident that Hootsuite is slightly ahead of SocialPilot. Nevertheless, it is vitally important that these two applications have variant coverages and variant designs. Hootsuite can quickly address any organization's need by working into its application platform.
This trait of this application is precious to large organizations. Not just this, it also gives you much more than you want, a plethora of integration possibilities.
SocialPilot is working with some of the best-integrated tools like Zapier and Canva, making it pretty agile and helping imagine the big picture.
Hootsuite integrates well with YouTube, and SocialPilot goes well with TikTok.
If you are sure of the platforms you will be working with, you must determine the tool based on its usage and integrations.