If you are fed up with constantly changing Facebook images sizes and specs for Pages, don't worry, in this guide we are always updating the sizes of the most important Facebook images of Facebook business pages.
In this blog post, we will cover the sizes and aspect ratios of the following Facebook images:
Facebook cover photo size for Facebook pages
Facebook profile picture size for pages
Facebook image sizes for posts
Facebook carousel images sizes and specs
Facebook Story images for FB Pages
In this article, we only focus on Facebook pages and organically shared posts. If you are interested in Facebook ad images sizes and Instagram images, check out the following blog posts:
Facebook profile picture size for Facebook pages
One thing is sure regarding Facebook profile picture sizes. You should create the image in an aspect ratio of 1:1 as Facebook will display the profile photo of your Facebook page in a circle shape.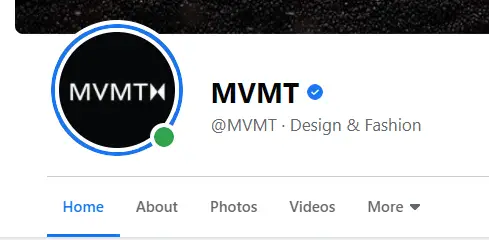 So you should also keep in mind that no important information should be displayed on the four corners of your Facebook pages' profile pictures.
The profile picture of Facebook business pages will be displayed at 170*170 pixels on desktop computers and 128*128 on smartphones. Facebook will store images with higher image dimensions up to 2028*2048 pixels. We would suggest uploading your profile picture to your Facebook pages in as high a dimension as you can.
Facebook cover photo sizes for Pages
Facebook also doesn't share an official image size of Facebook cover photos that you must upload for Facebook pages. Although at least it says that it should be at least 400 pixels wide and 150 pixels tall, but we would suggest higher dimensions for better display.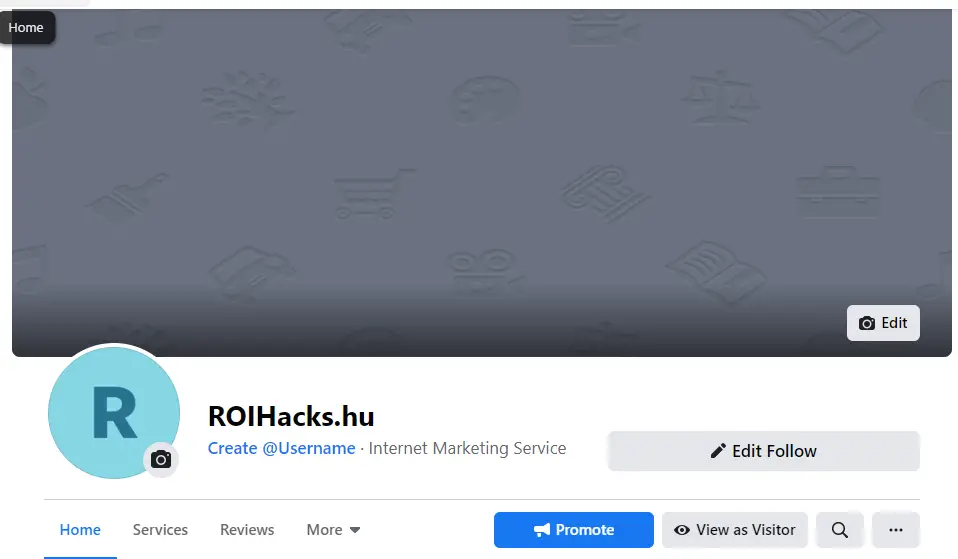 It is also important to know that Facebook will display your Facebook cover photos in different sizes whether you check it on your smartphone (640 pixel wide, 360 pixel tall) or on a desktop computer (820*312).
We can upload our Facebook cover photos in higher image resolutions. Facebook will display our Facebook cover photos up to 1958*754 pixels.
The most important thing to keep in mind regarding the Facebook cover photo sizes is that the image aspect ratio for FB business pages should be around 2.63:1 aspect ratio. (it is a little bit different for personal pages).
Also, make sure to test the cover photos on a desktop computer and on your mobile device as well, before you would finalize so you can make sure that it looks fine on all kinds of devices.
Facebook News Feed images
Images that are shared on Facebook news feed can have various image aspect ratios, Facebook is quite flexible in displaying newsfeed images with quite different aspect ratios. Our goal should be that the images we have shared on Facebook newsfeed should take the most place or 'real estate' from the screen of the user as this way we can maximize the chance that the user stops scrolling and clicks on our link or engages with the content.
For this reason, the recommended image size for images that are shared on Facebook newsfeed is either 1080*1080 or 1200*1200 pixels. But as we have mentioned, nothing is set in stone, Facebook will display vertical and horizontal images without cutting the edges of the images.
Facebook carousel images
Facebook carousel images are awesome when we want to share multiple product images or multiple blog posts in a single Facebook post. Carousel posts usually trigger more engagement from users compared to a simple image post. (and as we know Facebook loves engagement and will give you a bigger reach if the algorithm detects that people are engaging with your content).
Similar to regular image posts, Facebook prefers the 1:1 image aspect ratio for carousel images. Actually, Facebook will only display your carousel images in a square format so it is recommended to product carousel images in the 1080*1080 pixel dimensions so Facebook won't cut the edges.
Facebook Story images
Just like with Facebook carousel images, Facebook stories can also be shared from a Facebook business page and sometimes if the content is great we can expect higher engagement organically as the competition is way smaller and there is less content in the Facebook Stories as in the Facebook news feed.
If we share a Facebook Story, of course, we have to do that in a vertical image format. Although it is not a problem if our image is in more like a square format as then Facebook will modify it for us so that it fits the Facebook story image format.
The Facebook Story image aspect ratio is 9:16, the image resolution should be ideally 1080*1920 pixel.
Producing Facebook images without a designer – for free
If you don't want to keep in mind all these image resolutions and aspect ratios and if you don't have a designer who produces the Facebook business images for you then I would definitely recommend the Canva image editing application.
When you are using Canva, you can take advantage of their Facebook image templates as well which will enable you to make awesome images without any kind of designer knowledge.
Some of these templates are the following (but you can find more of them):
As most of these templates are already premade in the right image aspect ratio, you don't have to keep in mind the image sizes and you can always edit a previously made Facebook image.
Canva has a premium version that provides extra features but the free version is enough for creating all the necessary Facebook images.
Facebook business page images – Summary
Basically, that's it. Finally, we would suggest taking the image sizes in this blog post as a default but don't forget that Facebook keeps changing these so it is always worth checking and testing if the image we have posted displays in the right format on both desktop and mobile screens.
Is there any Facebook image relevant for Facebook business pages that we have missed out from this blog post? Let us know in the comment section below and we will add it to the list.
As we said we have other articles related to this guide: