Whether we talk about organic Instagram content or paid Instagram ads it is quite important that our Instagram images are uploaded in the preferred Instagram image sizes and specs as these ideal image sizes will result in more engaging content and higher Instagram reach.
In this tutorial, we will show the sizes and specs for Instagram images and videos so you can upload the most ideal images and videos to this popular social media platform.
In this blog post, we will focus on the images sizes and specifications for images available on Instagram, if you are interested in Facebook and Messenger image sizes and specs, check out the following articles:
If you prefer a video tutorial, check out this video tutorial in Instagram image sizes and specs:
Instagram profile pictures size and specs
One of the most important images on Instagram is the profile picture as this picture will be seen whether someone checks out our profile or just sees one of our IG posts in the Instagram image feed.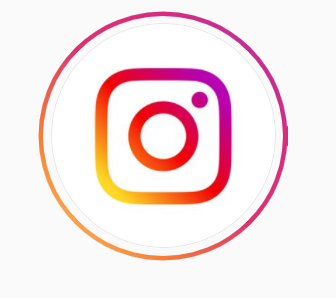 The Instagram profile picture should be at least 110*110 pixels, but Instagram can store profile pictures up to 320*320 pixels, so the important thing to keep in mind is the aspect ratio of IG profile pictures should be 1:1.
Don't forget that Instagram will display the image in a circle shape so we should strive to not have any essential information in the four corners of the profile picture.
Instagram image sizes for Instagram Image ads and organic images
Uploading Instagram images in the right size from the get-go can save you from future annoyance when we realize that our image doesn't appear the way we have wanted it or imagined it before. We are going to cover the following Instagram image content type:
Instagram Feed image size and aspect ratio (both for ads and organic posts)
Instagram Explore image sizes and aspect ratio (both for ads and organic posts)
Instagram Story image resolution and aspect ratio (both for ads and organic posts)
Instagram Carousel and collection ads image size and aspect ration
Instagram feed image size and aspect ratio
Not surprisingly, the Instagram feed has the biggest ad inventory on Instagram, so we should definitely optimize our image sizes and specs for this placement.
Although Instagram feed image aspect ratios are not set in stone, Instagram recommends the 1:1 aspect ratio. Images should be uploaded in at least 1080*1080 pixels dimension.
This 1:1 aspect ratio is also recommended as the image specs for Facebook newsfeed ads are also the same so we only have to prepare one image for both the Instagram feed and Facebook News Feed.
Instagram Explore image specs
Although not as popular as Instagram feed, a lot of people browse the Instagram Explore so it is worth adding this placement to our Instagram ads as well.
Fortunately, adding images to Explore ads doesn't require any extra effort, as the same 1:1 image aspect ratio is the most ideal for ad Instagram Explore images.
Instagram Story image size and image aspect ratio
Instagram Story ads are even cheaper (in CPM) than Instagram feed ads so Instagram Story ads can be a very effective ad placement if we can also target the right audiences with the right message.
Just like with Facebook and Messenger story ads, Instagram Story ads take up the complete mobile screen, for this reason, an image aspect ratio of 9:16 is suggested for Instagram Story Ads. The minimal image width for Instagram Stories is 500 Pixels.
Instagram Carousels and Collection ads image sizes
Of course, you can run ads on Instagram in Carousel and Collection format as well. You have to upload images in the same size and resolution as you would do with a carousel or collection ads on Facebook:
for Instagram Carousel ads, use images with 1:1 image aspect ratio and 1080*1080 resolution
for Instagram Collection ads, the image aspect ratio should be 1.91:1, the image resolution should be 1200*628.
Instagram videos resolution and aspect ratios
Besides images, we can also upload videos to Instagram as they can also trigger more engagement from users. In the following sections we will cover:
Instagram feed videos (both for Instagram ads and organic placement)
IGTV videos
Instagram story videos (both for Instagram ads and organic placement)
Instagram video resolution and aspect ratio
A great video with an attention-grabbing thumbnail can really make IG users engage with your content so you should definitely incorporate within your organic and paid Instagram content strategy.
The videos that are uploaded to Instagram feed should have an aspect ratio of 4:5 and a video resolution of 864*1080 pixels. The standard Instagram videos can't be longer than 60 seconds.
IGTV videos resolution and aspect ratios
If our video that we want to upload to Instagram is longer than 60 seconds then we can upload it as an IGTV video to Instagram.
The IGTV videos just like Instagram Stories are optimized for full-screen mobiles so if you want your IGTV videos to have an ideal resolution it has to be made in 9:16 aspect ratio and 1080*1920 pixels.
Instagram story video aspect ratios and resolutions
Instagram Story ads sometimes perform even better when you upload a video, as people got used to more video content in their Story feeds.
Instagram story ads are also more valuable as if you have more than ten thousands followers, you can place a link to your Instagram story and people can swipe up to visit that link. (as you know, you cannot place links to standard posts whether they are images or videos)
The Instagram story video also takes up the whole mobile screen so for the best visual layout make story video ads in 9:16 aspect ratio and 1080*1920 resolution.
20% rule on Instagram
Back in the day, the 20% rule also applied to Instagram images and video ads. The rule stated that your image or video ad will be rejected if text takes up more than 20% of the Instagram image ad or the Instagram video thumbnail.
Facebook has phased out this 20% rule recently, so you don't have to worry about ad rejection when you have too much text on your Instagram image ads.
However, keep in mind that Instagram is still a social media platform that builds on visual content so if you want your organic or paid Instagram content to be successful the visual aspect is still the most important thing you have to focus on. Although you can experiment from now on with Instagram image ads that have more text on it.
Producing Instagram images effectively
Just like in our article about Facebook image sizes and specs here we also highly recommend the canva.com image editing application where you can create beautiful Instagram image ads without any kind of graphic design knowledge.
For Instagram images, you can also find pre-made Canva templates that will help you to produce Instagram ad images and Facebook ad images very quickly. You can browse hundreds of pre-made Canva Instagram and Facebook templates here:
With templates, you can also forget the Instagram image sizes we have shown in this tutorial as the templates are made in mostly the right sizes.